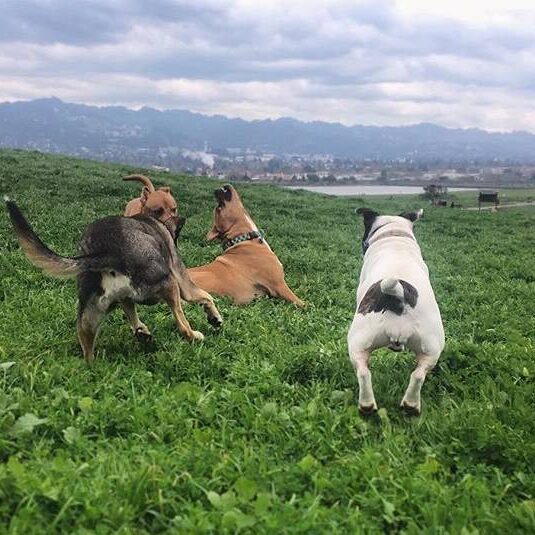 Offering A Positive
Training Experience for Your Dogs
Doggy Style offers dog training in the East Bay as well as offers walking and training packages in Oakland, Berkley, Emeryville, and Albany, California. From one-on-one dog training, puppy training, pack walks to pack training. We offer a vast array of services. 
One-On-One Training
Structured to be tailored to dog parents and their dog's individual needs. It's about the issues you are having with your dog and is personalized to address those needs and problems. 
Puppy Training
We cover an array of aspects, from helping the puppies socialize, positive play, bite inhibition, potty training, leash walking, to our positive influence on our dogs.  We also train the puppies on communication, desensitizing touch, impulse control, managing fear, and crate training—anything your puppy needs to navigate a human world successfully.
Pack Training
Parents can bring dogs to the dog park, where we assist them for 2 hours of structured socializing and training. It's about teaching people how to confront challenges while rewarding good behaviors.
Training Packages
The packages combine both dog walking and one-on-one training. It is a 3-month program that works to resolve all the challenges you face in and outside of the home. Our team works with your dog one on one and with our pack of highly trained and well-socialized dogs to address your training needs at home and the skills they need to succeed out in the world.
Pack Walks
Pack walks are for the dogs who have completed the 3-month training. This includes a 2-hour off-leash walk with highly trained dog walkers to reinforce the dog skills.